China is the World's second largest economy and it is expected that China will overtake America to become the next super power of the World. The number of Christians in Communist China is growing steadily and it is predicted that, by the year 2030, China will have more churchgoers than America.
I first came to China during the year 2000 and many New Apostolic Church members always ask me, "What is it like to be a Christian living in China?" There is no simple or short answer, and the answer changes with every year that passes. When I first came to China, more than a decade ago, I would have told you that it is extremely lonely and depressing to be a Christian in this country. I was told to stay away from our Chinese New Apostolic members and, at the time, I had no Foreign New Apostolic Brothers and Sisters in the City I lived in. There was not even a Priest, who could serve me with Holy Communion. All I had, was a "Bread Letter" and Consecrated Holy Communion.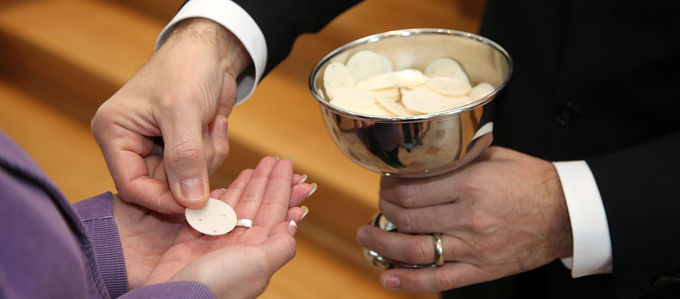 Now, don't get me wrong, I was, and still am, extremely grateful for this experience, for a number of reasons. Firstly, it was better than being completely isolated from Word and Sacrament, like so many of our Chinese brothers and sisters are, and secondly, the experience of being alone in my university dormitory room on a Sunday morning, reading a bread letter and serving myself with Holy Communion, brought me so much closer to God.
When all the 'bells and whistles' are stripped away, all that is left is you and your God. You have to really intensify your faith and your prayers and truly activate your Holy Spirit, in order to eliminate the distance you feel from the Altar and His presence. This experience will always remain with me. During the times that I went back to my home country and attended a "normal" divine service, it was a struggle to not become emotional. I remembered thinking to myself "if only I can go home, just for a Sunday, and come back…." I started to appreciate every little thing, even just travelling to a church building, having a doorkeeper greet me as I enter the congregation, being able to sit on a church bench and fold my hands and pray. This is what I would fantasize about on a Sunday morning.
After a few years passed, things got a bit better. I was no longer the only Foreign New Apostolic Christian and being in fellowship with other Foreign New Apostolic brothers and sisters, allowed us to share our burdens – "A shared burden is half a burden". Then of course, as a young person in the youth, I really missed attending youth activities. I am not talking about just "fun activities" with zero spiritual meaning, but activities like, visiting the sick or the elderly and singing for them. Having fellowship with retired office bearers and listening to their experiences of faith, relaxing with the youth on a Friday night and singing hymns like "The Lord is my light…." To me, these were normal youth activities, but in China and Asia, youth activities seem to take on a more "cultural feel", rather than spiritual. We had to get accustomed to this as well.
After a year or two, things really started getting more bearable. I decided to get involved in the broader Christian community in China. I was surprised to discover that there was such a huge Christian movement in China, among foreigners and Chinese, alike. You might be surprised to hear that, on numerous occasions, Chinese came up to me to testify about the Gospel of Christ. Once I was in a taxi cab and the Chinese driver started talking to me about the city and cool places to check out. After a few minutes he asked me if I was Christian. I immediately answered him, saying "Yes I am". He replied "We are part of one family, God's family". You can imagine how touched I was by this.
On another occasion, earlier this year, I was in hospital, it was late at night and I could not fall asleep because of the extreme pain I endured. The Chinese lady in the hospital bed next to me must have heard my sobbing and she turned to me and said "Don't worry, I will pray to God to give you strength" and she folded her hands, closed her eyes and prayed for me. On more than one occasion while traveling in the bus, together with Chinese people, I overheard conversations about God. I distinctly remember three Chinese ladies, or as we would call them "aunties". They were sitting in the bus and talking loudly (as aunties normally do) and when I listened to their conversation, I realized that they were actually sharing experiences of faith, as one of them spoke, the rest would confirm by saying "Hallelujah, Amen!", loud in the bus for everybody to hear!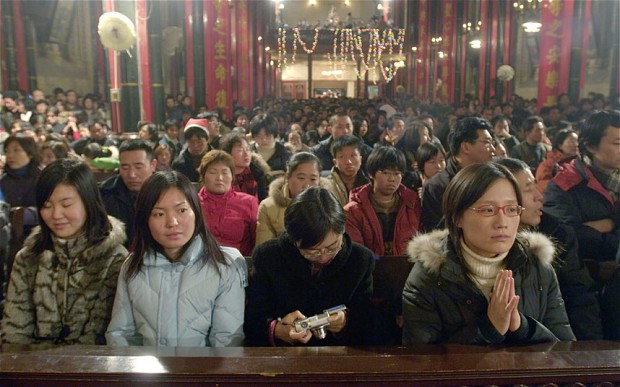 I have even been approached in shopping malls by Chinese asking me if I have heard the "Good News, the Gospel of Jesus Christ". I would respond by saying: "Yes I have, but you can remind me and tell me ……".
The development of Christianity since I first arrived in China until now has been astronomical. More and more Christian churches and denominations have been successful in negotiations, for recognition, with the Chinese Government and Religious Affairs Bureaus on various levels.
Looking back, one thing I have realized is that, I might have originally come to China for higher education purposes, but it turns out that I learned more about my faith than anything else. A Catholic brother, whom I met here in China, once said, "God is in China, I feel that China is a training ground for me, to train me in my faith". I could not agree with him more.
To answer the question, "What is it like to be a Christian in China?" Today my answer is, I have never felt closer to God than I have felt here in China. Living in China brings you back to the basics of our faith. When I look at the New Apostolic community internationally, I realize that so much of our values have changed. Nowadays posting a "selfie" with an Apostle or the Chief Apostle seems to be more important than remembering and sharing the word that they have preached.
So simply said: Yes, it is still extremely hard and challenging to practice our faith in this Communist country, but at the same time, because of all of the challenges, I make countless experiences of faith, thereby feeling God's nearness, and that is a great comfort. My prayer and hope for the future is that God's work can grow from strength to strength in this vast country of Communist China. For now, being involved with the broader Christian community in China, helps to ease the feeling of abandonment and loneliness due to the absence of access to the New Apostolic Church in China.
Let us all pray together. One Goal, One Faith. Christ Makes Free!
-S-