Winter is coming!
No, this is not about the television series, "Game of Thrones".
As the blossoms and sunshine has come out in the southern hemisphere and people there are getting ready for summer, we in the northern hemisphere are waiting for the beautiful colorful hues of autumn and ultimately the snowy days of winter.
These changes also signifies our entry into the last quarter of the year. With the changing seasons approaching (and for some of us in the far northern parts of China) already having had snow, I thought about the past months of this year, 2017, and what we have experienced.
It is always good to reflect upon events that have shaped our lives both positive and what we as humans might deem negative.
Glory be to God, Our Father
Even the negative experiences can hold great lessons of encouragement and a renewed gratitude towards our Heavenly Father. It can help us to learn from our mistakes and gives us motivation for the future.
As this year progressed we've experienced joy, grief, success and even failure but as our daily lives are ever-changing the LOVE of God for us endures and is never changing nor does it have an ending.
So let's look at some of the experiences we as the New Apostolic Christians in China (NACIC) have made thus far:
We experienced a great joy at the beginning of the year when God allowed us to enter a new year and gave us a wonderful watchword "Glory be to God, our Father" for us to actively put into action in our lives. It's awesome that we can give glory to God in every encounter and that by doing so, someone else might be inspired to do the same.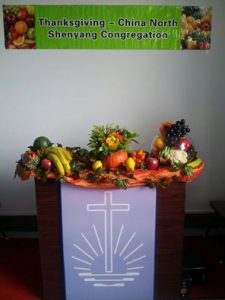 We as the New Apostolic Christians in China (NACIC) endeavor to glorify our God in everything we do and share with others. This is our way of showing our gratitude and thankfulness for His wonderful grace.
Grief and the loss of a loved one.
With the joys, we also experienced a great loss among our ranks as a formidable pioneer in God's work here in Mainland China was called home. Although our grief still remains, we acknowledge and give thanks to God that one of our own now labors alongside us in the beyond. We are one congregation, though only we are seen.
This wonderful soul to soul connection we have learned to embrace is very comforting. In fact our loss has become a tremendous gain and we are learning how even in grief we can enthusiastically and wholeheartedly give thanks to God, because His beloved knows that they will meet again.
Together with our loved ones in the beyond, we continue on our path of faith and know that ultimately, also here in China, God's work will grow and be completed.
Keeping you educated, informed and entertained
As our motto goes we aim to keep you educated, informed and entertained. This gives us a wonderful joy.
Every like, comment and share of the New Apostolic Christians in China (NACIC) activities is most appreciated. Sharing the message of Jesus Christ globally is very important to us. He is our focus and we give Him glory in all things!
The success of the New Apostolic Christians in China (NACIC) is very overwhelming. We are but mere sinners wanting to give glory to God and are in awe of the love and response from our fellow brethren, worldwide. This wonderful support is evident in the over eleven thousand (11 000) strong support we have received in such a short space of time and is certainly a great highlight of the past few months. All Glory to God our Father!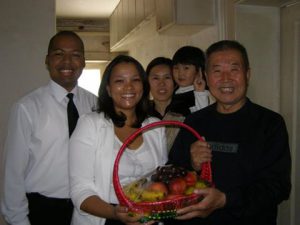 Whatever your personal experiences have been thus far, give glory to God in all things and if you find difficulty in doing so, pray that He gives you the strength to see that whatever He allows is for your good. As human beings we have shortcomings and weaknesses but our glorious God is always there for us.
We as the New Apostolic Christians in China (NACIC) hope that the last quarter of the year will be a blessed one for all of us and look forward to sharing it with you.
Enjoy the coming days of summer or winter, be joyful and continue on with thankful hearts.
Please share your thoughts and comments with us in the comment box below.
Much love