Religion in China is regulated by the Chinese government and it is not so easy for Christians to practice their faith normally. The simple act of attending a divine service or a worship activity, is complicated. It is for this reason that any public activity, which result in the praising of God, in China, is enthusiastically received by Christians all over the world.
The hosting of a concert in tribute of Ivan Diedricks, the great South African New Apostolic composer, in Communist China, was almost unbelievable. Who could have guessed that so many years after , Ivan Diedricks, wrote the spectacular anthem "The Lord, God reigneth", that it would be sung in Communist China, together with other anthems, which he composed.
China is a complex country that has never been a stranger to Christianity but as history shows us those bringing Christianity to this vast nation, did not always do so with the best intentions. It is therefore understandable that Christianity was not always welcomed with open arms.
Perhaps many would think that these facts make China a dangerous and fearful place to be a Christian, but the Christian faith is flourishing and many Chinese Christians are no longer living in fear. Fear is a powerful emotion that can be used to either scare or isolate us.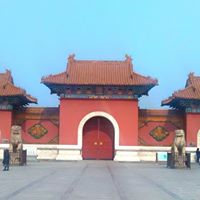 2 Timothy 1:7: "For God has not given us a spirit of fear, but of power and of love and of a sound mind" (NKJV).
Despite the many circumstances and fear of persecution that many Christians worldwide still live under, here in China both Chinese and foreign Christians are working together to spread the gospel of Christ.
Today, Christians in China live a life that portrays that Christians are of no harm or danger to the Chinese government because they are called to live out the gospel in all of life – bringing peace and love to their communities and cities. Chinese Christians also wish to see their country, China, prosper. This message of love for their communities and country are welcomed by Government officials.
The growing focus of foreign Christians is on facilitating the gospel alongside Chinese nationals rather than leading it. Foreign Christians help by learning to love and appreciate Chinese people and their culture. Chinese Christians want foreigners to find ways to love and serve Chinese people locally and globally.
In a divine service in Rio de Janeiro (Brazil) on 28th October 2015, Chief Apostle Jean-Luc Schneider used the following bible text "For a great and effective door has opened to me, and there are many adversaries" (1 Corinthians 16: 9).
During the divine service the Chief Apostle remarked "No matter where we are in the world, we have a fantastic opportunity to do something for the Lord…" This is precisely what a very small group of South African New Apostolic Christians did in Northeast China.
Music plays an integral part in the lives of these South African members of the New Apostolic Church in China. As Children, from a tender age, they learned to play music instruments and sing songs of praise. Thus, music fills all aspects of their lives.
Having been involved with China for the past eighteen years, but even more than that, having physically lived in China for the past ten years, they observed a softening and opening up of religious life in China.
By watching videos, posted by Chinese New Apostolic members on the internet in China, they also noted that the Chinese New Apostolic members, unlike other Chinese Christians, were limited in their knowledge of choral music and mostly presented Chinese national, patriotic and military style songs, during their various public performances in China.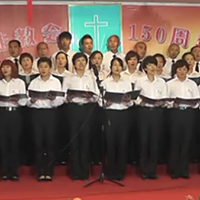 This situation provided the perfect opportunity for these South African members to give expression to their passion for music and they decided to embark on a project to teach Chinese people choral music as well as choral conducting. However, there was one problem, in China foreign members of the New Apostolic Church are served separately from local (Chinese) members.
In order for this proposed music project to succeed and in the absence of permission to have fellowship and access to their own fellow Chinese New Apostolic Church members, it was decided to recruit Chinese, who were not part of the New Apostolic Church, as the first phase of the project.
Within six months the project resulted in the hosting of a music concert in tribute to the well known South African New Apostolic composer Ivan Diedricks. The year, 2016, was the 80th commemoration of his birthday and this concert was historic, as it was the first time that the music of this great composer, was performed by a predominantly Chinese Choir in the Northeastern region of China.
Northeast China, locally referred to as Dōngběi, was previously called Manchuria, by the Japanese invaders.
The region includes Heilongjiang, Jilin and Liaoning  provinces. This area also forms part of the broader economic bloc of Northeast Asia, which comprises of Far Eastern Russia, Inner Mongolia, North Korea, South Korea, Japan and the three northeastern provinces of China.
Interestingly, Northeast China shares a border with North Korea, a country in conflict with South Korea, where Chief Apostle Jean-Luc Schneider prayed for peace, on his last trip to Asia.
The magic of hearing this unique choir singing anthems like, "I will fill this house with Glory", "The Lord God reigneth", "We shall remain united", all composed by a New Apostolic musician and performed in Communist China, was indeed magical and will forever be embedded in the hearts of all those who attended.
After the concert, WeChat (the Chinese social media platform equivalent to WhatsApp) was abuzz with positive comments about the  concert and the event was recorded by Liaoning Television.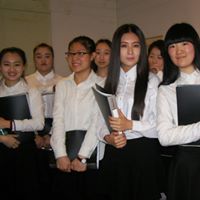 The success of this concert proved that music and singing, the universal language of the heart and soul, indeed transcends all cultures, traditions, nations and individual beliefs.
It also confirmed that music development is a great way to impact on the hearts of the Chinese people. It is with great excitement that those involved, look forward to the next phase of this ground breaking music project in China and the joy that will be created among the Chinese people.