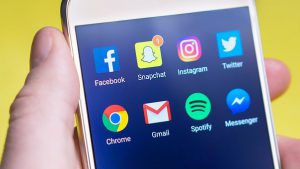 (Originally published on 11 September 2017 – Before the COVID-19 pandemic)
It is with deep interest that we follow the input, from our leaders in the New Apostolic Church as well as Christians, in general, on the impact of social media in our society. We must admit that some of these views come across as ill-informed, whilst others on the other hand,  make perfect sense.
We, as the New Apostolic Christians in China (NACIC), have therefore, decided to add our thoughts, about social media with a specific reference to the Church, to the current discourse and hope it will add to a meaningful dialogue on this, most important, topic.
What is social media?
Social media is computer-mediated technologies that facilitate the creation and sharing of information, ideas, career interests and other forms of expression via virtual communities and networks. (Source: Wikipedia)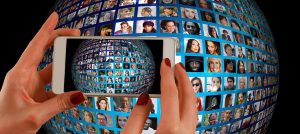 Some of the most popular social media tools are: Facebook, Google+, Instagram, LinkedIn, Pinterest, Reddit, Snapchat, Tumblr, Twitter, Viber, WeChat, Weibo, WhatsApp and YouTube.
These social media instruments have more than 100,000,000 (one hundred million) registered users.
We know that whatever we do as Christians, whether as leaders or as ordinary followers, should always be aligned to the WILL OF GOD, irrespective of current trends or events in this World.
So,….. what is the WILL OF GOD?
We believe and know that God is almighty, all powerful and omnipotent. He has control over all and everything. His will is, therefore, sovereign and supersedes everything. Jesus set the example "Father, if it is Your will, take this cup away from Me; nevertheless not My will, but Yours, be done." Luke 22:42
In addition, there are many passages of the Bible that refers to the will of God.
Apostle Paul has this to say about the will of God in Romans 12:1-2, "Do not be conformed to this world, but be transformed by the renewal of your mind, that by testing you may discern what is the will of God, what is good and acceptable and perfect."
Some of the bible passages refer to the WILL OF GOD as follows:
"For this is good and acceptable in the sight of God our Savior, who desires all men to be saved and to come to the knowledge of the truth." 1 Timothy 3-4
"And this is the will of Him who sent Me, that everyone who sees the Son and believes in Him may have everlasting life; and I will raise him up at the last day." John 6:40
"What do you think? If a man has a hundred sheep, and one of them goes astray, does he not leave the ninety-nine and go to the mountains to seek the one that is straying? And if he should find it, assuredly, I say to you, he rejoices more over that sheep than over the ninety-nine that did not go astray. Even so it is not the will of your Father who is in heaven that one of these little ones should perish. Matthew 18:12-14
Social Media and the Church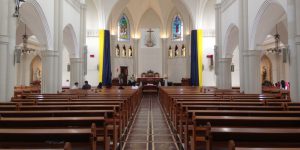 Social media is taking church activities from the confines of the church building out into the online world. Faith is a full-time activity and social media is part of our everyday lives. Social media is also not a passive activity. People with social media accounts are actively engaged with the platforms.
Whether you are a leader or follower there is a great likelihood that your comments will find their way into someone's social media post. If you say something that evokes some emotion—good or bad—expect that, just as they react to your words live, from the altar or at home, there is a chance that someone will post the information online. Consider anything stated or published publicly, by you or by the church, to be accessible and potentially published by others.
Social media can be used for good and for God's glory if we use the fruits of the Holy Spirit to encourage respect and love for one another. By using social media in this way, we are able to contribute to creating unity in the Church of Christ. "But the fruit of the Spirit is love, joy, peace, patience, kindness, goodness, faith, gentleness, self-control" Galatians 5:22
Beneficial usage of social media
We, as the New Apostolic Christians in China (NACIC), have first-hand experience of the beneficial use of social media.
Despite the fact that we find ourselves in a Communist country, where social media platforms, like Facebook and Google, are blocked, we have used social media to remain connected to the body of Christ, globally, and are actively involved in pursuing the unity of our church, here in Communist China.
In addition, since the launch of our Facebook Page, we have faced many attempts (from inside as well as outside of the church) to close our social media activities, but, under the guidance of the Holy Spirit, we have persevered and feel strengthened and motivated.
Utilizing social media is not only a platform where we share the divine word, pictures or videos. It is a great source of strength for us, who find ourselves somewhat isolated from mainstream "NAC Life" and we are able to connect with our fellow brethren. Click here to like our Facebook Page.
Social media helps spread the gospel of Christ and allows His message of grace to be easily accessible, even in a Communist country, like China.
Other ways in which social media can benefit the church.
Most NAC ministers conducts regular Sunday and Wednesday divine services based on the Divine Service Guide (DSG), which they receive on a monthly basis.  This ensures unity and allows members to receive the same message, irrespective of which country they attend divine service (with the exception of some services conducted by certain levels of ministries, like Apostles, District Apostles or Chief Apostle).
However, local New Apostolic ministers in China and India (the two most populous countries in the world) receive a two year backdated Divine Service Guide Yearbook. In practice this means that local members, in these two countries (India and China), will only receive the monthly divine service guides for the year of 2017, combined in a yearbook, during 2019. They, therefore, do not have the privilege of receiving the same message, which the rest of their NAC brothers and sisters receive every Sunday. The message which they hear every Sunday has already been given to their fellow NAC members two years before. Some African countries also falls in this category.
The reason given for this is, "that it is difficult to get the monthly divine service guide to these ministers on time". Bear in mind that China is currently the world's second largest economy and has well developed road and rail infrastructure.
It is our view that social media makes it possible for ministers and members (in these countries) to receive these divine service guides at a push of a button. Every day, social media users share photos and documents via social media. One way that users share documents is via a social media platform like WhatsApp, etc. Technology makes our natural lives so convenient and it should be utilized to add to our spiritual lives as well.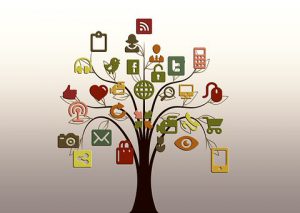 Another benefit that social media has brought to us is, that we can download and read the NAC Catechism in the palm of our hands. It is also a great way to testify about our faith to people who are interested in knowing what the NAC faith is all about. All they have to do is, download the Catechism of the New Apostolic Church, to educate themselves and ask questions, if there are anything that they do not understand.
As far as music is concerned, the benefits of social media for members in vast areas like India and China has been tremendous. Often choir leaders, who care for these vast areas, such as India and China, use social media like YouTube for choir practices. For example if a large youth service is to take place, a smaller choir will record the hymns and share it online so that other members can practice on their own and when they combine at the event, everyone is able to joyfully sing along. Being in China has made us realize what a blessing social media can be and what a perfect vehicle it is to pursue the will of God, even here in this communist country.
Yes, there are instances where social media is used in a negative way but we are about our Heavenly Father's business….we do His will. Social media should not be seen as a threat but rather as an invaluable tool at our disposal which can be positively used to spread the Gospel of Christ!
We would like to hear your views. Please let us have your comments below.