CHAPTER 1
Start of the journey
Our family's 20-year journey began when I turned 11 years old in June 1999. The landscape of my world at that time was changing immensely and as a child, I had no idea what a huge impact these changes would have in our lives.
In 1999, South Africa was a fresh democracy, many systems were new and in many ways the country was 'learning how to walk'. My generation formed part of the first group of children 'of colour' that were then allowed to attend schools that were previously for 'whites only'. The integration of us into these schools was a completely strange experience. I was the only person of colour at my kindergarten and even as a young child, these experiences left a strong impression in my mind.
Highlights of the year 1999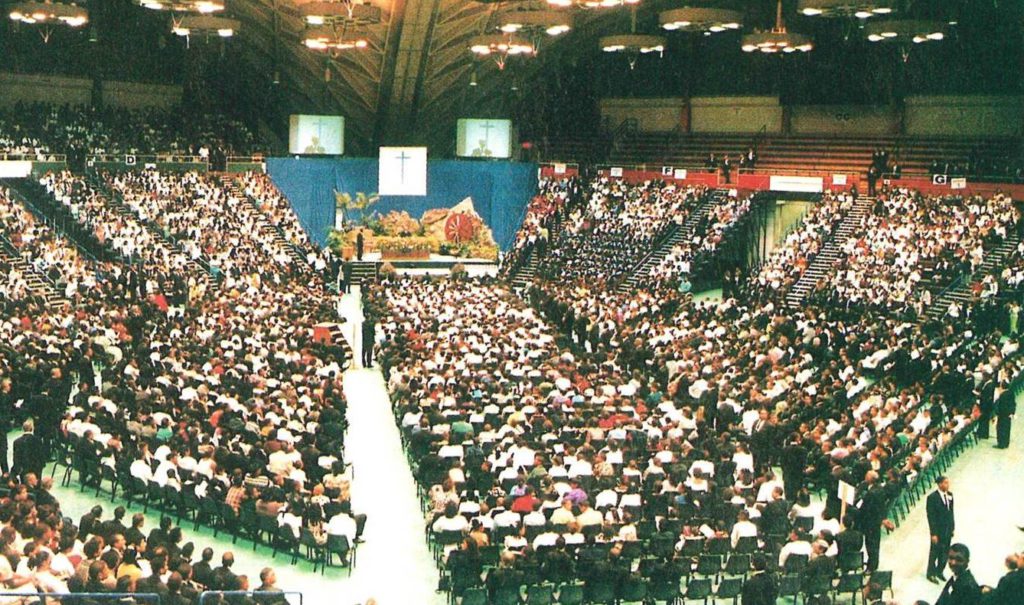 God's work in the former NAC Cape (now NAC Southern Africa) was expanding rapidly and 1999 marked the year of numerous highlights in the area. One highlight in particular that stands out to me was the 'Day of the Child' event in June 1999. This event took place in the Good Hope Center in Cape Town and it was so massive that four divine services for the Sunday school children of NAC Cape area were held. As a visual aid for the sermon a huge water wheel was constructed behind the altar in line with the theme. The children at the gathering secured a place in the Guinness Book of Records by forming the largest orchestra of recorders to play a musical piece together.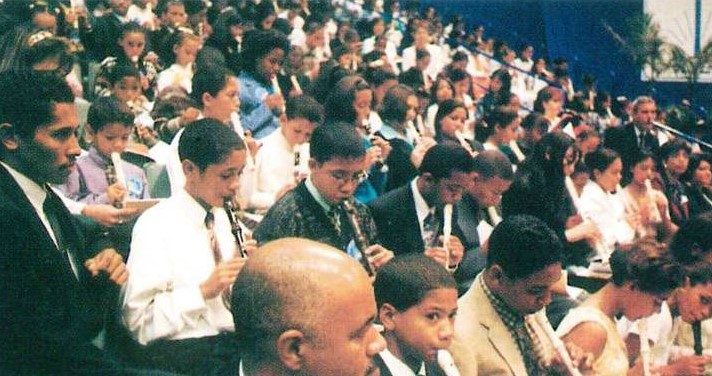 During this weekend I celebrated my 11th birthday and all the children celebrating a birthday could enjoy thousands singing the happy birthday song for them. Without my knowledge my Dad arranged a special birthday gift for me.
I received a surprise visit from the global editor of the International NAC Children's magazine, Andrea Schnizer, who was accompanied by the now retired District Evangelist Roy Klibbe. As a child I was very interested in writing and journalism and meeting Andrea was an absolutely lovely experience. We had cake and tea and chatted about the letters she receives from NAC children all around the globe. She included my details in the following German edition of the International NAC children's magazine and I started receiving letters from German NAC children, some of whom I'm still in contact with today, 20 years later.
Impact on family
As most daughters, I was and still am extremely close to my father, and during this time period I specifically remember spending significantly less time with my Dad. Naturally, this caused conflict between my parents and I, until my father later explained to me that he would not be around as much as before, because he would be visiting China frequently. He shared with me that he was asked by the church leaders to support God's work in China. At that age I couldn't comprehend what this all meant, but I understood that it was expected of me to share my Dad with China, whatever that meant. Since that conversation, China became a focal part of my life as well as my family's life.
In preparation for my Dad's visit to China, he met with various high-ranking government officials, including the former South African president, Thabo Mbeki.  I knew my dad was well placed for these interactions because even as a young child I was accustomed to him meeting influential people due to his many leadership roles in various institutions.
In November 1999, when my father left on his first trip to China I was completely devastated. These trips became more and more frequent and put a heavy strain on my mom, who had to run the family business and take care of my brother and I, as if she was a single parent. As a family we adapted to these new challenges.
Initial visits to China
My father secured permission from the Chinese authorities for the choirs of the NAC Cape to perform in Beijing. During 2000 – 2001 the NAC choirs visited China and had numerous performances. I was privileged to accompany the choir on one such visit.
I will never forget the first steps I took in the People's Republic of China. My first impressions of this country were complete awe. Everything I saw, smelled, and heard was completely different from anything I had ever encountered. From eating with sticks, to local cab drivers talking to me as if I was fluent in this bizarre language, to the giant skyscrapers and beyond, I was completely taken in by all of it.
Conclusion
Whilst standing on the Great Wall of China and, even though I was just 13 years old at the time, I knew with absolute certainty that China was going to be a defining part of my life. (To be continued………….. Chapter 2)
To ensure that you stay informed and entertained, we encourage you to like or follow our Facebook Page, visit our website and follow us on Instagram and Twitter. 
As always, we appreciate your input and comments. Please comment below.