The New Apostolic Church (NAC) is an international Christian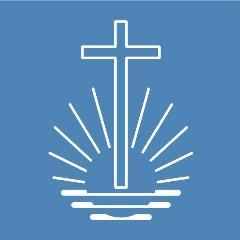 Church. The foundation of its teachings is the Holy Scripture. It developed from the Catholic Apostolic Church in 1863 and is led by apostles, just like the first Christian congregations.
The New Apostolic Church (NAC) recognises three sacraments: Holy Baptism, Holy Sealing, and Holy Communion. Baptism with water is the first and fundamental act of the triune God's grace upon a human being who believes in Christ.
Through the act of Holy Sealing, the baptised believer is filled with the Holy Spirit. This occurs through prayer and laying-on of hands of an apostle. The body and blood of Christ are imparted in the sacrament of Holy Communion.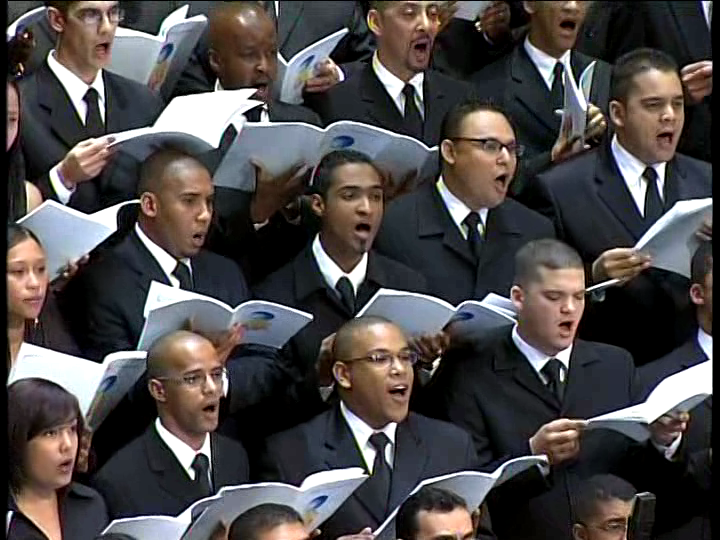 The return of Christ to take home His bride is a central component of New Apostolic doctrine. Other significant elements are missionary work and love for one's fellow human being.
The New Apostolic Church (NAC) emphasises the personal accountability of its members for their actions. The individual is responsible to God for his behaviour. The gospel of Christ and the system of values inherent in the Ten Commandments provide clear orientation in this respect.
The New Apostolic Church (NAC) is politically neutral and independent. It is financed by the voluntary donations of its members.
Currently, over eight million Christians around the world currently profess the New Apostolic faith.
Vision Statement
A church in which people feel at home and, inspired by the Holy Spirit and their love for God, align their lives to the Gospel of Jesus Christ and thus prepare themselves for His return and eternal life.
Mission Statement
Reaching out to all people in order to teach them the Gospel of Jesus Christ and to baptize them with water and the Holy Spirit.
Providing soul care and cultivating a warm fellowship in which everyone shall experience the love of God and the joy of serving Him and others.
The Self-Image of the New Apostolic Church. The way to salvation ordained by Jesus Christ for our time.
The New Apostolic Church is led by Jesus Christ through living Apostles. Its doctrine is based on the Holy Scriptures.
The Apostle ministry is the ministry authorized by Jesus Christ to convey salvation.
Apostles are essential to prepare His church for His promised return.
The New Apostolic Church recognizes three Sacraments: Holy Baptism with water, Holy Sealing and Holy Communion.
Dispensing of Holy Sealing and Holy Communion as well as forgiveness of sins is bound to the Apostle ministry.
New Apostolic Christians have received the gift of the Holy Spirit through Holy Sealing.
Jesus Christ, of whom the Holy Scripture bears witness, is central to the faith life of New Apostolic Christians. He is active in His church today and He will return. The goal of faith of New Apostolic Christians is to be united with Christ when He return.
新使徒教会简介
新使徒教会是一个国际性的基督教会。
本教会一切的教导是以《圣经》为基础。本教会是在1863年从大公使徒教会(The Catholic Apostolic Church)发展出来的;正如初期所有的基督教会一样,教会是由使徒们带领。
新使徒教会承认三个圣礼:圣洗礼、圣灵印记礼、圣餐礼。水的洗礼是三位一体神的恩典赐予一个信仰基督的人之首先和根本的圣事。藉着圣灵印记礼,受过洗礼的信徒得以被圣灵充满;这是通过一位使徒的祷告和按手而发生的。在圣餐礼中,信徒被赋予基督的身体和宝血。
基督的再来以迎娶祂的新妇回天家,这是新使徒教会教义的一个中心要素。其他重要的要素包括宣教工作和对人类同胞的关爱。
新使徒教会强调作为教会会友对自身行为担负的个人责任。每个人都为自己的行为向神负责。基督的福音和在《十条诫命》里的价值体系,提供了在这方面的导向。
新使徒教会在政治上是中立和独立的。本教会是由会友自愿捐献而得到资助的。目前全球已有超过一千万的基督徒宣称拥有新使徒教会信仰.
远景(理想/目标)
一个人们有家的感觉的教会,被圣灵和他们对神的爱所感动的教会,他们按照耶稣基督的福音调整自己的生活,从而为基督的再来和永生预备自己.
使命
到万民中去,用耶稣基督的福音教导众人,以水和圣灵给他们施洗。
提供灵魂的关怀,培养温暖的团契,让每个人都能在这团契里体验到神的爱,并体验到侍奉神和他人的喜乐。