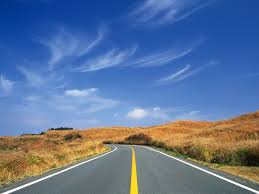 It is hard to believe that it has been almost 19 years since one of our members first arrived in China.
Of course, back then, we did not have a NACIC Facebook Page to report on this event – no thought of regular posts to friends and family members, certainly not the almost 17,000 fantastic followers that follow us today.
Recently, I was asked, "What is the story behind NACIC. There are a number of stories to tell, but today I want to focus on one.
Arrival in China – Wise or Foolish men?
On 9th November 1999, two South Africans arrived at Beijing International Airport, China. The one a Bishop and the other a Priest of the New Apostolic Church. Their mission…… simply to engage the Chinese government with the objective to register the New Apostolic Church in China.
Back then, Beijing was not as dynamic and developed as today. This was before the hundreds of sky-scrapers popped up like mushrooms around the city to welcome the 2008 Beijing Olympics.
These two men were later joined by a District Apostle of the New Apostolic Church. Looking back at the mission they embarked on, I'm not sure if they should be called "the three foolish or "the three wise".
Having spent some time researching and engaging with some of them, I certainly don't think that they were foolish. I would rather call them brave and heroic.
Mission
Their engagement with the Chinese government led to many positive achievements by these men. So much so, that the Chinese government invited male and mixed choirs of the New Apostolic Church Cape (today NAC Southern Africa) to come and perform in Beijing China, much to the delight of the church.
Sadly, despite these successes and positive developments, lies and misinformation, originating from within the New Apostolic Church, led to these men abandoning their mission, but one of these men decided to continue.
I recently had the privilege of speaking to him. When I posed the question; "Why did you remain in China? Why did you continue, whilst the rest stopped?"
This was his His response:
"Chief Apostle Richard Fehr commissioned District Apostle Barnes to support the Lord's work in China. I was privileged and humbled to be a member of the team to give effect to this commission. Chief Apostle Fehr was known as a visionary and a reformer. Not only do we share the same name but I also consider myself to be a visionary and a reformer as well.
Our Heavenly Father opened many doors for us, so that we could meet with many government officials, including, Ministers, Ambassadors, the Chinese Department of Religious Affairs and other influential decision-makers. Overall, we made positive progress towards our goal of having the New Apostolic Church officially registered in China.
When the church decided to withdraw District Apostle Barnes from China, I decided to continue in my personal capacity because I was convinced that I could contribute to the development of Christianity (if not the New Apostolic Church) in China. In any case, the decision to support Chief Apostle Fehr's commission, already had a major affect on my family and our business, as I spend quite a lot of time in China and away from my family and business. My personal decision was not so well received by certain of our church leaders. who were active in China during that time.
When I look back today, I can only thank God for my decision to stay. My children are now fluent in Chinese Mandarin, my granddaughter was born in China and the Lord, in His great wisdom, decided to call my beloved wife to yonder world. We love China and have integrated ourselves among the Chinese people. My conviction has always been that God's work in China will be completed with the help of our loved ones in yonder world. My family share this conviction, especially my deceased wife, and I know that she is still actively supporting God's work and guiding the family. We are not emotionally tied to a specific geographic area or country on earth, as we know that that heaven is our home.
It is now with greater joy that we look forward to the completion of God's work in China and the reunification with our departed loved ones. I have always followed the example of Apostle Peter when he stated in Acts 5:29 (NKJV) "We ought to obey God, not men". Chief Apostle Fehr once warned God's children to be careful because "the anti-Christ comes from within…"
COURAGE
I thought to myself wow….would I have been so brave? It's one thing to face opposition from others, but when it comes from people in your own church, it stings and can easily lead to you giving up or, worse, losing your faith. People have left the church for far less than this!
Having spent twelve years in China, I have made many experiences and have observed much. A South African Apostle told me once, "Nothing is what it seems". This is especially true for China. Many people, who live outside of China have quite strong opinions on how God's work should be conducted in China and they feel free to express their opinions to all and sundry. Very few people take time to research or investigate the factual and real situation in China. Lies and untruths, about China, are easily accepted, even if they are conveyed by uninformed people (as long as they are perceived as "faithful" or in a leadership position in the church).
It is heartwarming to observe that, despite difficulty or disappointment, God's children, in China, continue on.  The absolutely Godly truth is that Christianity is growing tremendously in China. This is undeniable and in line with Matthew 9:37 "Then He said to His disciples,  "The harvest truly is plentiful, but the laborers are few".
The courage and strength we receive from God and our love for Him can conquer anything and everything. With God nothing is impossible. Today, almost 19 years later, we as NACIC and our almost 17,000 followers reap the benefits of these selfless sacrifices. We are in awe of God's wondrous love for us. We will definitely KEEP OUR FAITH ALIVE!
We ask that you keep on praying, keep on sharing, keep on liking and keep on following. God is the Master of His work. He is in control.
As always, we value and welcome your feedback and comments.